Are you familiar with
www.Half.com
? This subsidiary of eBay is the place to find new & used video games, game systems, books, audiobooks, textbooks, music CDs, movies, & more at super discounts. Each listing is by a different seller & includes the price & condition of the item. Shipping is always a very reasonable media rate. Here are a few examples to give you an idea of the bargains that are out there: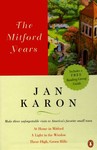 THE MITFORD YEARS BOXED SET OF VOLUMES 1-3: JAN KARON'S AT HOME IN MITFORD; A LIGHT IN THE WINDOW; & THESE HIGH GREEN HILLS
- the entire set for as little as
75 cents
!
"THE EARLY YEARS" KEITH GREEN CD -
as low as
$2.75.
"THE PRINCESS BRIDE" MOVIE ON DVD -
as low as
75 cents
.
LEGO ROCK BAND for Wii -
as low as
$2.25
.