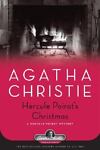 Christmas will be here before you know it! I showed some www.Half.com deals yesterday & explained how Half.com works. To see that info, scroll below yesterday's Bible study. Shipping is always via media rate & very inexpensive.
"HERCULE POIROT'S CHRISTMAS" HARDCOVER BOOK by AGATHA CHRISTIE - as low as $0.75.
"SPUNKY'S FIRST CHRISTMAS" HARDCOVER CHILDREN'S BOOK by JANETTE OKE - as low as $0.75.
"A CHRISTMAS STORY" on DVD - the classic "You'll shoot your eye out" movie - as low as $0.75.
"CHRISTMAS IN THE COUNTRY" on CD with Bill Gaither & the Homecoming Friends - as low as $0.75.